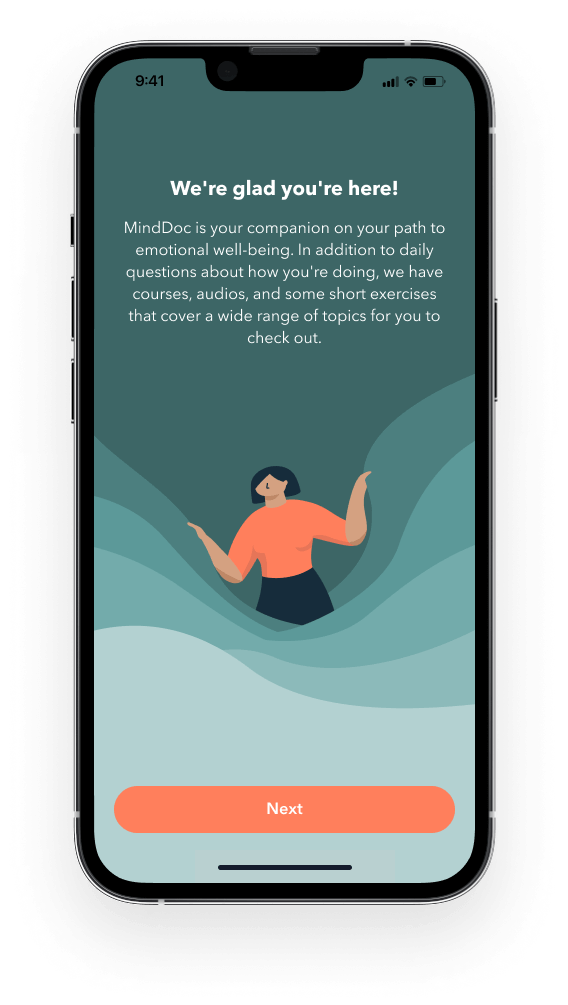 Record your mood in real-time and in direct relation to other areas of your life to identify patterns and areas you want to work on. These notes can also help you and your therapist during online or in-person therapy. You have the option of exporting your recorded responses, moods, notes, and tags in CSV (comma-separated values) file format at any time.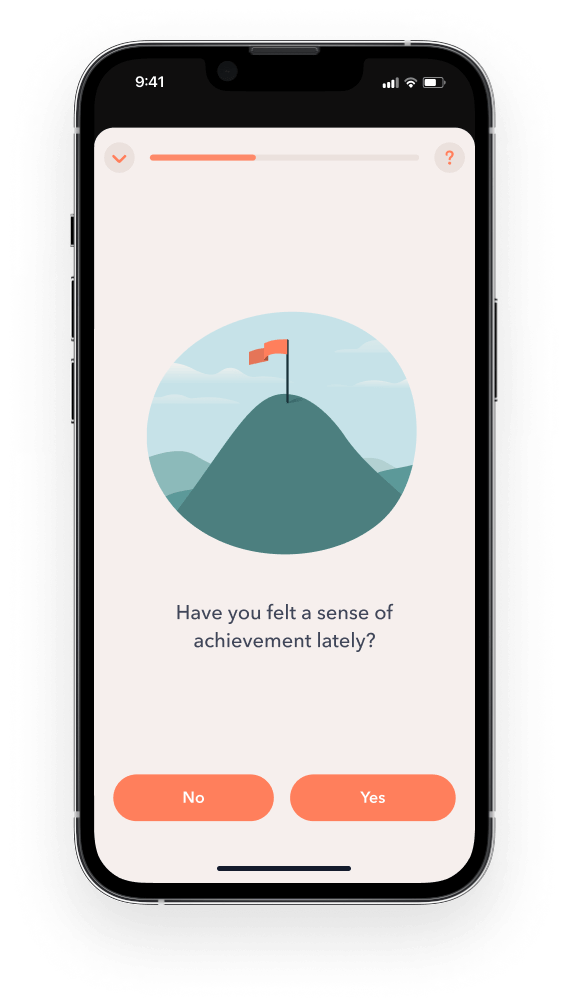 You answer a few questions three times a day. Based on your answers, the MindDoc app learns what should be asked more or less often and shows you content that matches your challenges.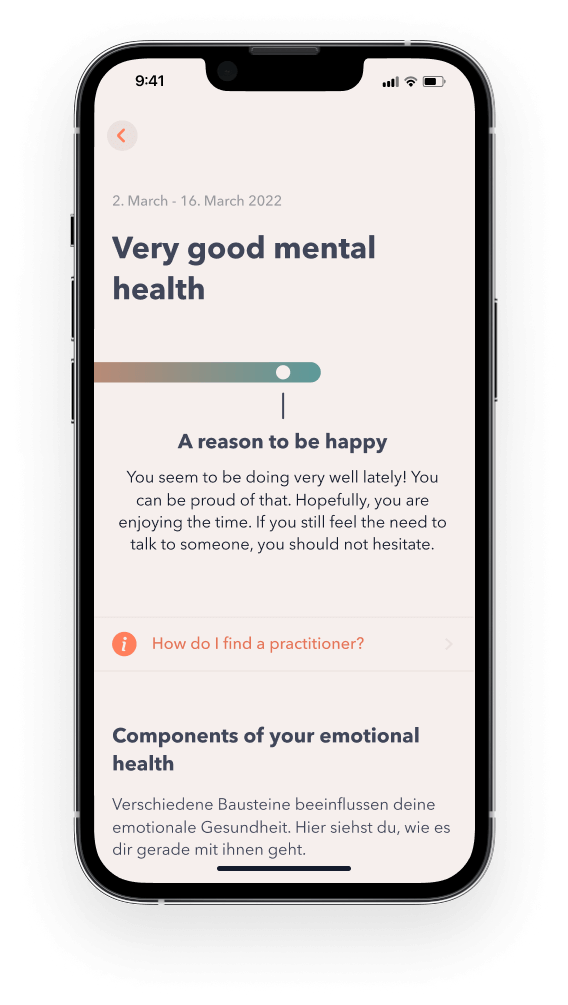 You will receive regular feedback on your mental health ("Results"), which clearly summarizes your symptoms and offers emotional resources. Divided into areas relevant to your life, the result allows you to see where things are going well and where there may be problems. These assessments can be very helpful to your mental health practitioner, which is why we make the available to export as a pdf.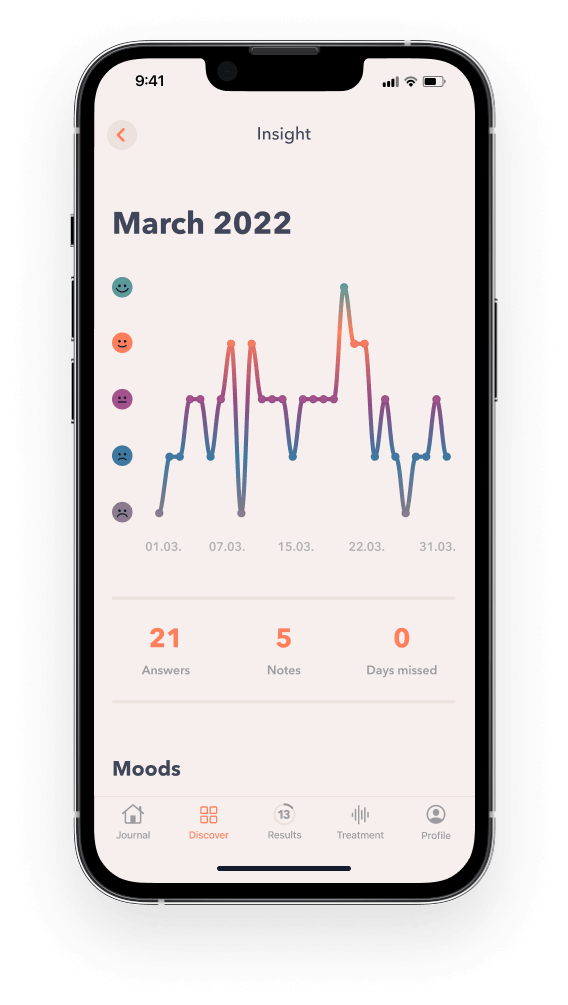 With the MindDoc app, you can monitor your mood over time as well as the feelings and situations you've experienced.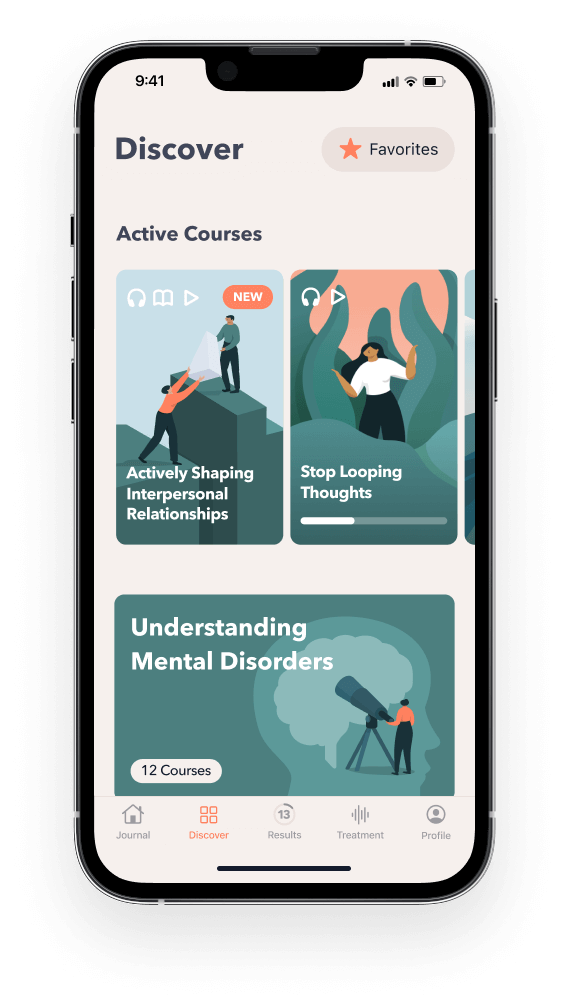 The MindDoc app offers a wide range of courses and exercises developed by a team of psychologists and rooted in well-proven methodologies that allow you to learn more about different mental illnesses and ways to treat them. In addition, you will find many suggestions on what you can do yourself to deal with symptoms and overcome problems. All course content is based on the treatment guidelines for a variety of issues including depression, anxiety disorders, and sleep disorders. Research has proven the effectiveness of app-based self-help for many mental illnesses.